EXHIBITIONS
LA  BIENNALE  DI  VENEZIA
59th International Art Exhibition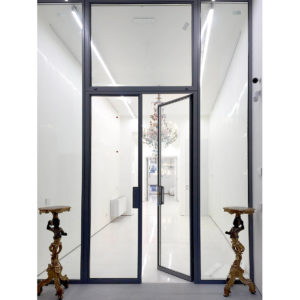 ---
10 April / 1 May 2022

2 / 6 pm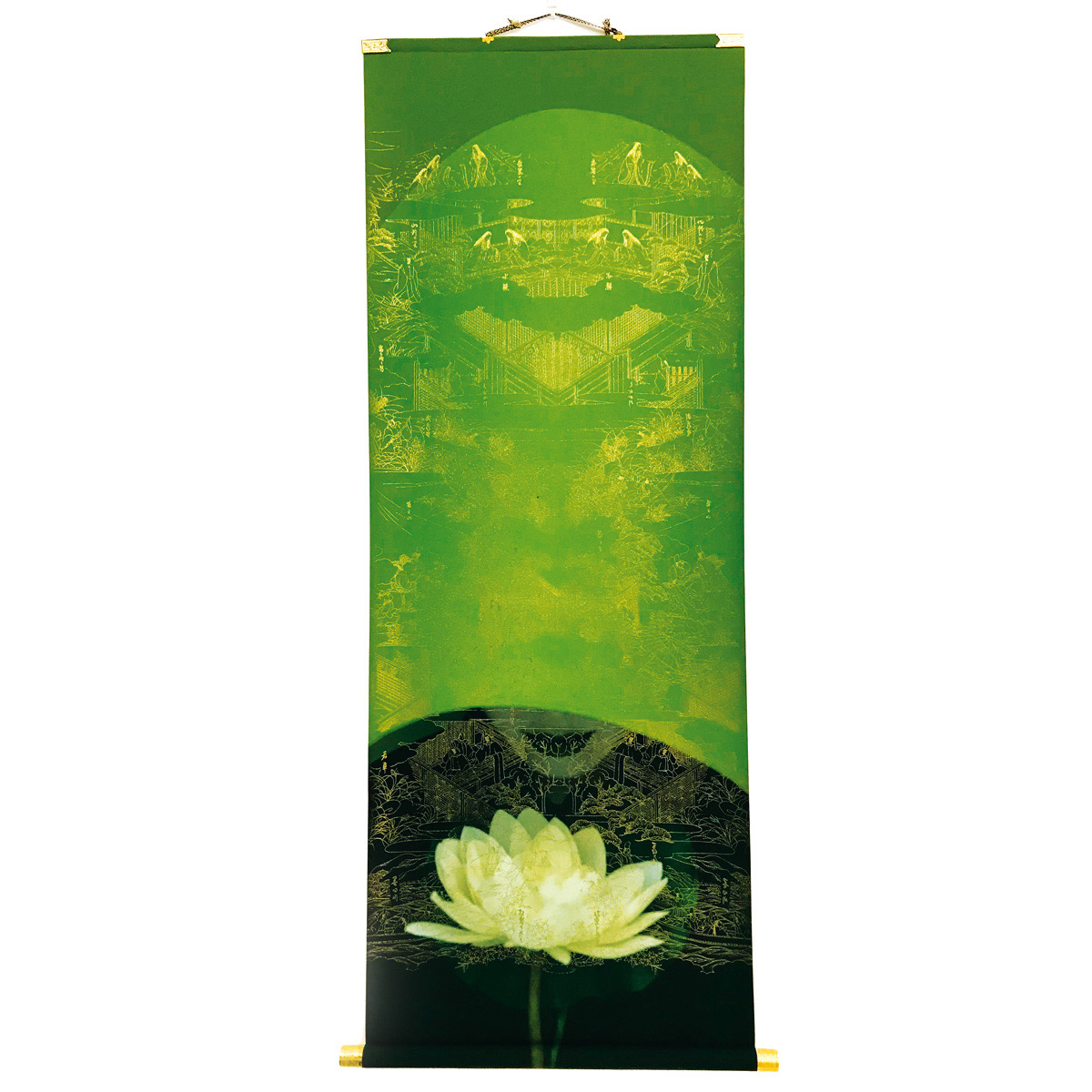 Photographer Kimiko Yoshida works with prestigious artisans at Nishijin in Kyoto to create a series of kakejiku (Japanese paintings mounted on a roll that are unrolled to hang on the wall).
Giant kakejiku (350 x 180 cm) are made of the silk making up a kimono; each length of silk is screen-printed with tone-on-tone lacquer with a pattern that requires 7 color passages.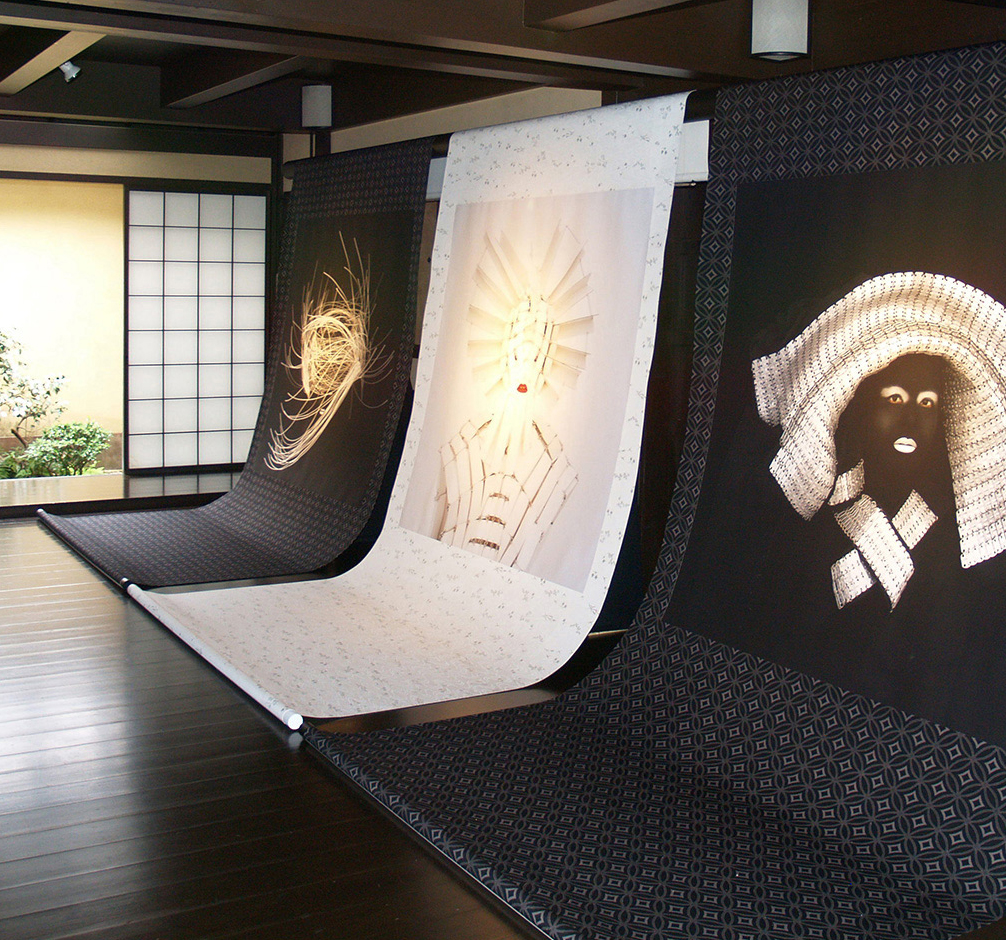 Another series of large and medium kakejiku shows, as if by transparency, a "double image" : a modern photograph (self-portrait of the artist on canvas) and the "lacquered image" (urushi-e) of an antique drawing illustrating The Tale of Genji (story written in the 11th century by Lady Murasaki-shikibu).